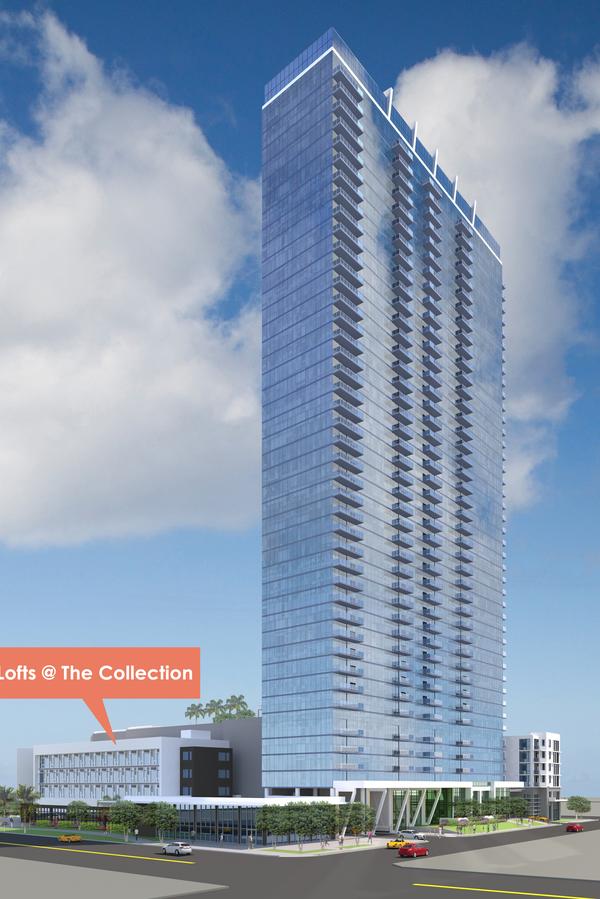 Homebuyers looking to score a loft at Alexander & Baldwin's Honolulu condominium project The Collection in Kakaako waited in lines for hours over the weekend to pay at least $349,000 for a studio, the developer said Monday.
In all, 54 owner-occupied lofts sold, including 48 studios, priced between $349,000 and $370,000, to six two-bedroom, two-bathroom lofts priced from $540,000 to $580,000.
The first potential buyer arrived at the sales office at 1:30 a.m. on Friday, said Lynn Kenton, a spokeswoman for the project.
Officials gave out 20 place-saving tokens by Friday evening, and 60 total, before sales began at 9 a.m. on Saturday.
"Some people were there for themselves, and there were some who had it all planned and took shifts," Kenton said. "And there may have been other people representing the person who wanted to purchase."
This Lofts @ The Collection is the second phase of A&B's The Collection, which will consist of a tower with two-and-three-bedroom condos, as well as a third phase made up of townhouses.
The $200 million, 397-unit project is located at the former CompUSA site at Ala Moana Boulevard and Auahi, South and Keawe streets.
Bill Cresenzo Reporter – Pacific Business News