Ke Kilohana (988 Halekauwila) Reserved Housing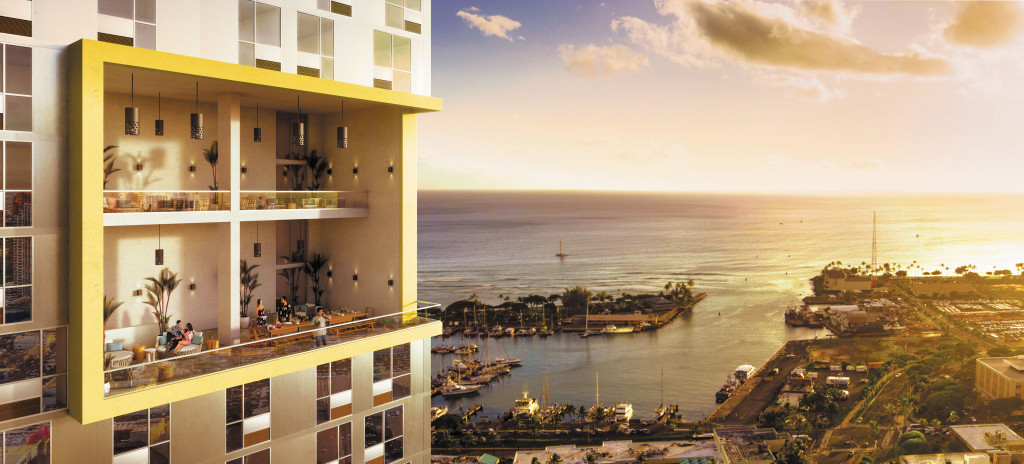 Ward Village launches sales for Ke Kilohana
The Howard Hughes Corporation (NYSE: HHC) announced Friday that it is launching sales for the reserved housing program in its newest Ward Village project, Ke Kilohana at 988 Halekauwila St.
Applications will be available from Saturday, March 26 until Sunday, April 3, at the Ke Kilohana Sales Gallery in the IBM Building at 1240 Ala Moana Boulevard, open daily from 10 a.m. to 5 p.m. Completed applications must be returned in person between April 8 and April 13. Buyers will be selected in a lottery to be held April 15 via webcast, with home selection beginning on April 16 based on lottery placement and running throughout April.
In a statement, Ward Village explains, "The lottery will simply assign an appointment date, according to the selected order, for the buyer to come in to select his/her home and complete the contracting process. Buyers will be informed of their appointment time via email."
There are 375 reserved housing residences reserved for qualified buyers in the 43-story, mixed-use condominium high-rise. These include one-bedrooms priced from $323,475 to $442,246, two-bedrooms priced from $473,789 to $538,612, and three-bedrooms priced from $521,774 to $560,774. The tower also includes 49 market-priced residences.
Competition for the reserved housing units may be stiff — Ward Village notes that more than 3,500 people attended informational seminars on Ke Kilohana in over December, January and February.
A. Kam Napier
Editor-in-Chief
Pacific Business News
---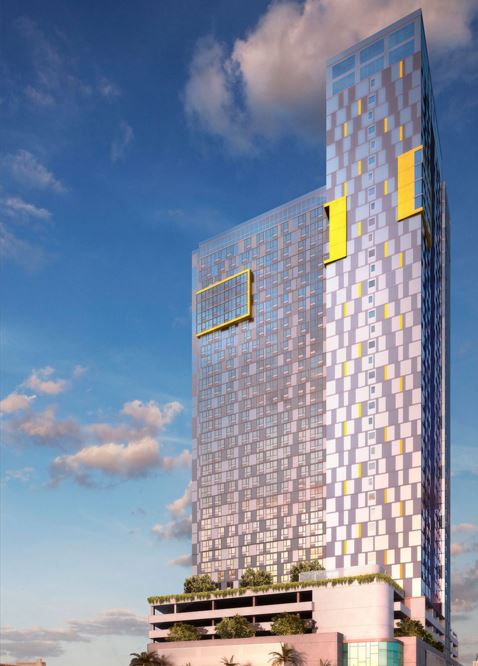 Reserved Housing Application packets may be obtained from the Ke Kilohana Sales Gallery located at 1240 Ala Moana Boulevard, Suite 100, Honolulu, Hawaii 96814 starting Saturday, March 26, 2016 at 10:00 a.m, and will be available for pickup through Sunday, April 3, 2016 at 5:00 p.m. Applications will not be available for pickup after Sunday, April 3, 2016 at 5:00 p.m. Prospective purchasers should carefully review the information contained in the Reserved Housing Application packet to determine whether all eligibility requirements are met.
The earliest date that completed Reserved Housing Applications will be accepted is Friday, April 8, 2016 at 10:00 a.m. Reserved Housing Applications will not be accepted prior to this time. Applications must be hand-delivered to the Ke Kilohana Sales Gallery between Friday, April 8, 2016 at 10:00 a.m. and Wednesday, April 13, 2016 at 11:59 p.m. to be eligible to participate in the Lottery. Only substantially complete applications will be accepted. Applications delivered by email, facsimile, mail or courier will NOT be accepted.

Proposed Density
Jr. 1 Bed (549 sf) – 34 Units (8%)
1 Bed (589 sf) – 107 Units (25%)
2 Bed (891 sf) – 191 Units (45%)
3 Bed (1,164 sf) – 89 Units (21%)
PH – 3 Bed (1,550 sf) – 2 Units (0.5%)
PH – 4 Bed (2,070 sf) – 1 Unit (0.5%)
– 424 Units (851 sf average)
Ke Kilohana at 988 Halekauwila is a new 43-story, 424-unit condominium high-rise coming soon to Ward Village. With 49 market residences and 375 residences reserved for qualified Hawai'i residents, Ke Kilohana invites you to become part of Ward Village's vibrant neighborhood.
Named after one of Oahu's highest mountain peaks, Ke Kilohana offers a unique opportunity for first-time home buyers to call Hawaii's most exciting new community their home. Prices for the reserved housing units will range from the $300,000's to the $500,000's.
Ke Kilohana Seminars
Given that majority of the units will be Reserved Units, numerous seminars will be held to educate potential buyers and the general public of the requirements to qualify for purchasing a Reserved Unit. The Hawaii Community Development Authority (HCDA) is the organization that creates the Reserved Unit "rules", not the developer.
Lottery Selection
Units of the Ke Kilohana Kakaako condo will be selected via a lottery – detailed on the style / type of lottery is not confirmed yet. If it's anything like Howard Hughes' A'eo project, the lottery will be done fairly and without the need of sitting in a line, days on end in hopes to just get the chance to at least submit your application. The great thing, and it HAS been confirmed by project executives, is that ALL Reserved Units will be released on the same day and at the same time.
Important Reserved Housing Details
In order to qualify for a Reserved Housing unit a potential Buyer must meet certain criteria, including:
1) Being a United States citizen, Hawaii resident, at least 18 years old and a first time home buyer (defined as not owning a majority or beneficial interest in a property within the last 3 years),
2) Must not have purchased a reserved housing unit prior (few exceptions apply),
3) Assets must not exceed 125% of applicable income limits (yet to be determined),
4) Income must be less than 140 percent of the Honolulu Area Median Income (AMI), which the United States Department of Housing and Urban Development (HUD) has yet to determine for 2016. Hence, prices for the Reserved Housing units at Ke Kilohana cannot be determined yet,
5) Past 3 years tax returns are required, which includes returns for year 2015,
6) A single person can only purchase 1BR units (not 2BR or 3BR's).
7) Buyer must certify he / she will be the occupant of the unit (investors cannot purchase these units)
Note: There is an equity sharing component with the local government, which imposes restrictions on resale. If a Buyer wants to resale a Ke Kilohana Kakaako condo within 5 years, then this government authority shall have first right to purchase. Past 5 years an owner can freely sell a reserved housing unit at Ke Kilohana, but a % of the equity in the property, still reverts to the government.