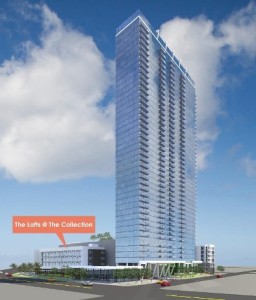 New Kaka'ako condos to go on sale
HONOLULU —Developer Alexander and Baldwin just unveiled the newest phase of their Kaka'ako project dubbed the Collection.
It will include 48 one-bedroom and six two-bedroom condos with a starting price around $350,000.
"A&B Properties, Inc. is thrilled to offer these contemporary loft-style homes with both design and price set to appeal to young professionals, new families, college students, and truly anyone looking for the affordable urban-lifestyle," said A&B Properties President Christopher Benjamin.
The project has Hawaii Community Development Authority and neighborhood board approval.
Sales will begin in the summer.
The condos will be offered for purchase without income or re-sale conditions.
Read more: http://www.kitv.com/news/new-kakaako-condos-to-go-on-sale/25849512#ixzz31oQjyrXY