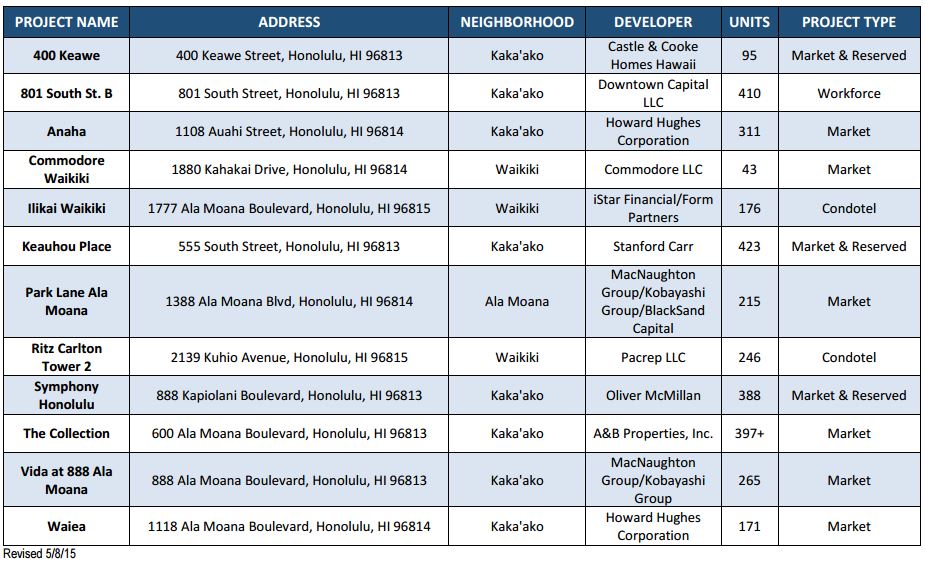 Aug 26, 2013, 2:24pm HST
Duane Shimogawa  |  Reporter- Pacific Business News
There's Keola Lai, Waihonua, One Ala Moana and The Collection, four Kakaako high-rise condominium projects either developed, or being developed, or financially backed by Honolulu-based Alexander & Baldwin Inc.
Note that only one, The Collection, doesn't share a Hawaiian name like the other three.
Some in the real estate industry and others have been wondering why A&B chose to go with a name like The Collection as opposed to a Hawaiian name.
That's why I decided to bring the topic up during a recent one-on-one interview with A&B Chairman and CEO Stanley Kuriyama.
He told me that the company's first instinct was to go with a Hawaiian name, but they ultimately felt it was time to be different.
"[We] were trying to create a new sense of place," Kuriyama said inside a boardroom at the historic A&B Building in Downtown Honolulu. "[It's] a little bit of a break from our tradition, [as we tried to] create a more hip, modern, urban living environment."
Thus far, The Collection has had a good response with buyers, with nearly 70 percent of the 397 units for the 43-story condo project already sold.
Sales for units in a new 40-story condominium being built across from the Blaisdell Center have begun, according to the project's developer.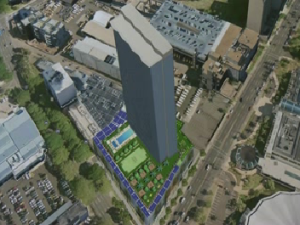 When completed, the Symphony Honolulu condos will have a total of 388 residential apartments in a 400-foot tower at the corner of Ward Avenue and Kapiolani Boulevard.
"We believe there is strong demand for a range of market-priced and reserved housing in the urban core of Honolulu," said Dan Nishikawa, president of OliverMcMillan Pacific Rim, the developer of Symphony Honolulu.
The condominium apartments include 288 market-priced residences and 100 reserved housing units. The market price ranges from the low $500,000s for a one-bedroom residence, the mid $600,000s for two bedrooms, and from the high $800,000s for three bedrooms.
Nishikawa says the Symphony Honolulu supports the vision of the Kaka'ako Development Plan to create an urban community where residents can live close to their jobs, and walk to recreational centers.
[contact-form-7 id="2075″ title="Contact Us_Symphony"]