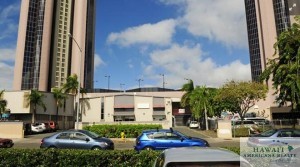 The Honolulu neighborhood of Kakaako — one of the communities that's a part of the city's transit-oriented development plan — could be getting a limited number of hotels and a maximum of three high-rise residential condominiums with heights up to 700-feet, according to public documents.
The Hawaii Community Development Authority, the state agency regulating development of Kakaako, released its final environmental impact statement for the area's transit-oriented development overlay plan. Among other things, the plan identifies specific properties for public/private development partnerships, allows and promotes a mix of building types, increases opportunities for both affordable housing and for overall development capacity while reducing parking requirements.
The plan also promotes transit-friendly and community-supportive land uses to encourage "around the clock" activity in and near transit stations, establishes an incentive program to trade developers higher capacity and taller buildings in exchange for providing more open space, and provides landscaped "green connections" and mid-block paths when parcels are consolidated for redevelopment.
Another aspect of the plan includes increasing the maximum allowable building height on a limited number of properties to encourage the development of signature buildings that could contribute to the area's identity.
The 1,259-page final EIS said that the overall goal of transit-oriented development is to achieve the quality of life improvements associated with well-planned, in-town densification tied to transit accessibility, non-vehicular infrastructure improvements and access to a broad mix of uses, amenities and services.
To implement these goals, transit-oriented development's guiding principles rely on six "D's" of transit-oriented, pedestrian-focused community planning, including destinations, distance, design, density, diversity and demand management.
Duane Shimogawa
Reporter
Pacific Business News