This Project Is Currently In The Planning & Approval Phase – Please use the contact form below to be added to our 'Interest List' and receive updates when available
803 Waimanu is expected to be 7 stories high and feature 153 units. 101 of those units will be priced in a more affordable "reserved" category of units catering to buyer household earnings between 80% of the area median income ($53,799/yr) and 140% of the area median income ($93,940/yr).
Any buyers interested in reserved housing units must meet Hawaii Community Development Authority (HCDA) first-time home buyer, limited income, and asset requirements. The following 52 units will be sold at market rates with no restrictions for purchase. Construction is slated to be completed in 2017. A warehouse currently occupies the location of the future construction site where 803 Waimanu will be developed. Studio, one bedroom, and two bedroom units are expected to be implemented in the plan along with 91 parking stalls.
---
The Hawaii agency in charge of overseeing the redevelopment of Kakaako on Wednesday approved another condominium project — 803 Waimanu St. — for Oahu's so called Third City.
The Hawaii Community Development Authority unanimously approved the scaled-down project that's being developed by California developer Franco Mola, by a vote of 7-0, according to a spokeswoman for the HCDA.
The project by Mola's MJF Development Corp. consists of a 65-foot seven-story building with 153 market-priced residential units and includes a mix of studios, one- and two-bedroom units.
The development also will have a mechanized ground-floor parking system with 92 parking stalls.
The HCDA held an initial public hearing regarding the project on Nov. 6.
PBN first reported that Mola submitted a scaled-down proposal for the 803 Waimanu St. project in August.
Mola's original plan, which was withdrawn in July, called for 217 workforce units in a 250-foot tower.
Duane Shimogawa Reporter – Pacific Business News
Contact Us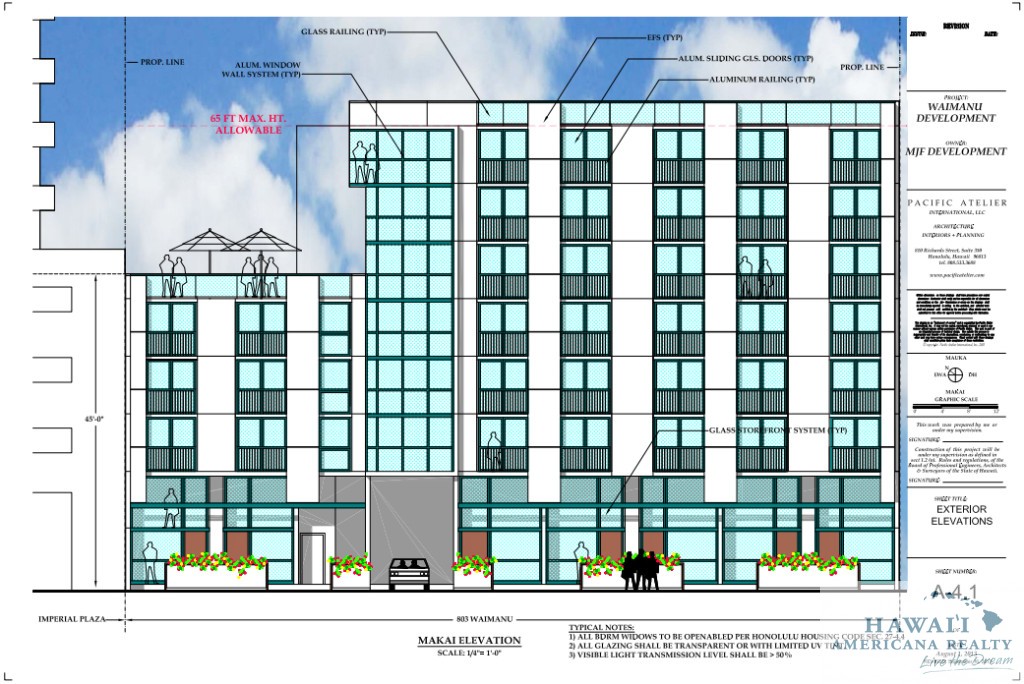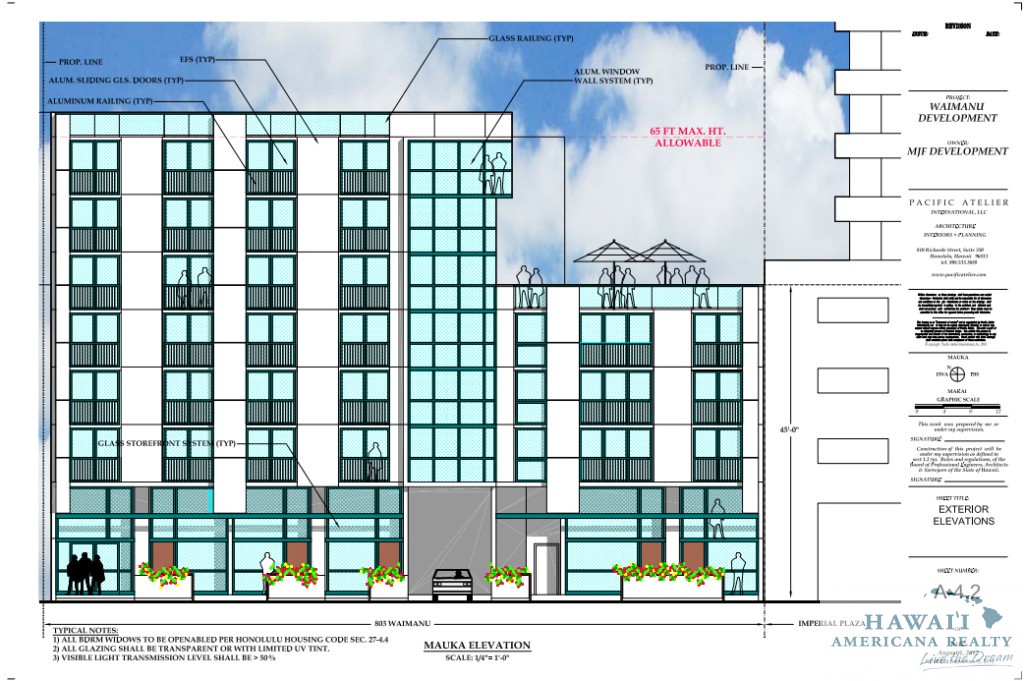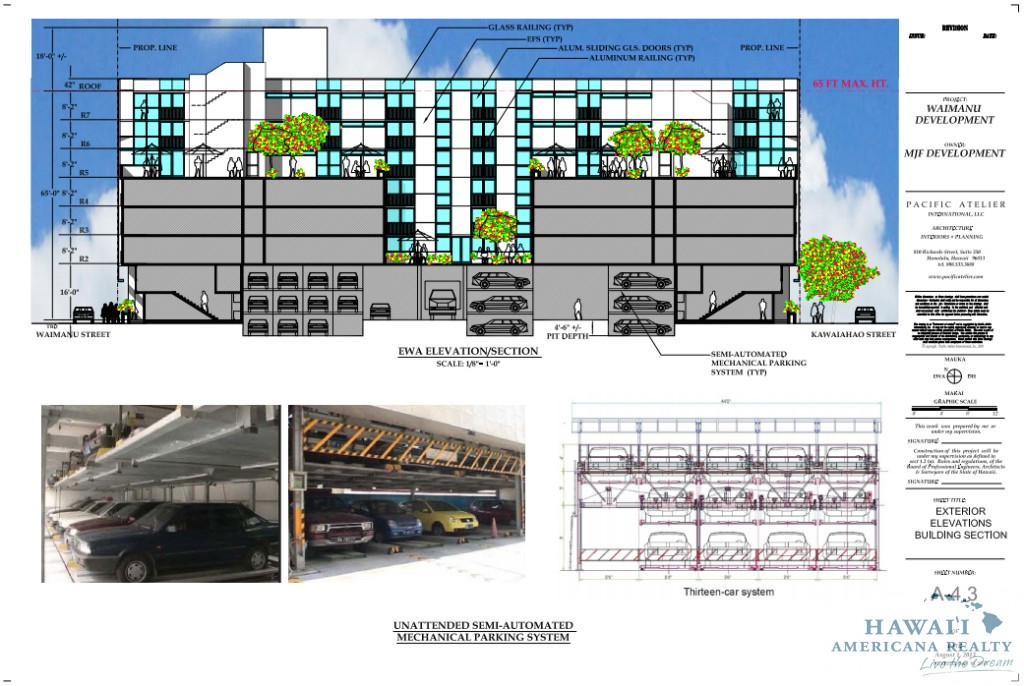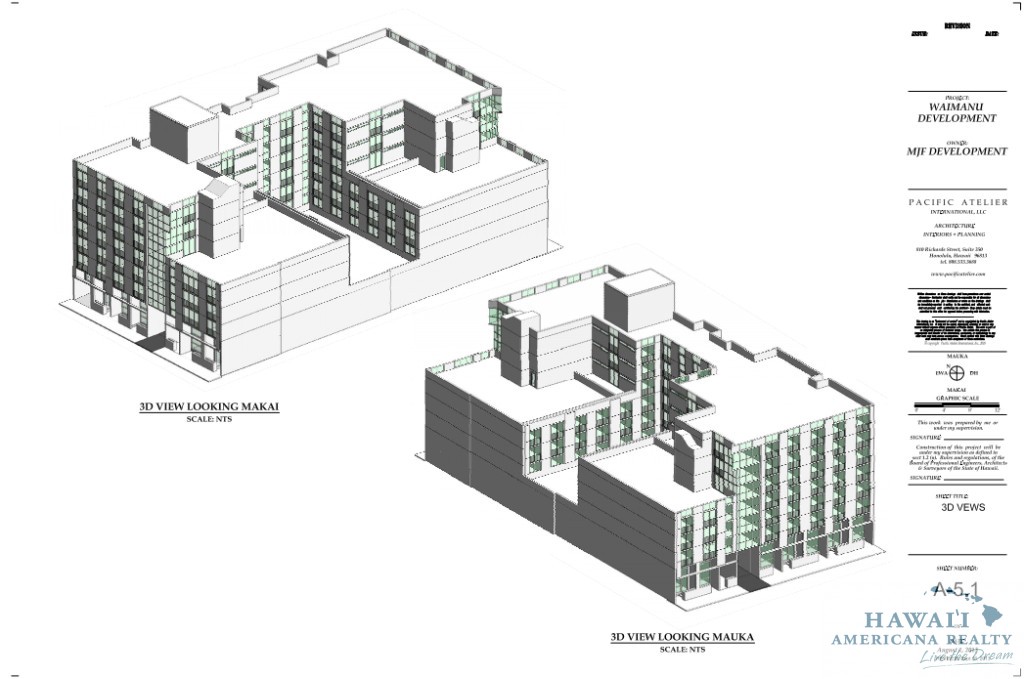 Full Report Available here http://dbedt.hawaii.gov/hcda/803-waimanu-2/